The Future of Haunted Houses
Staff | December 28, 2022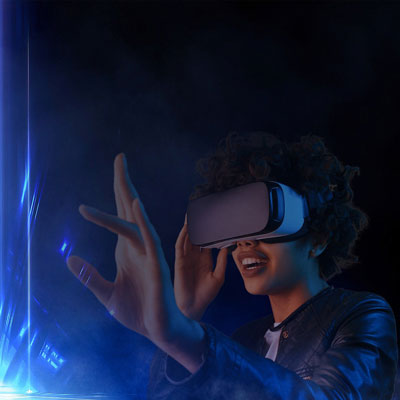 The haunted house industry has come a long way since the days of exclusively small local haunts. Smaller "old school" haunts definitely still exist and are often very popular locally. But new and larger haunted attractions have really taken center stage in recent years, often being highly immersive, technologically advanced, and pushing the boundaries of what is possible in the world of horror entertainment.
So what does the future hold for haunted houses? We did some research and spoke to some of the industry's top creators to put together some predictions on where the haunted house industry is headed.
A growing number of haunts are consolidating and restructuring as they become more expensive to operate. Large professional entertainment companies are able to operate with a higher budget. And in competitive markets, the bigger dog will usually attract the majority of customers. "We're moving towards haunt entertainment over just your typical haunted house." says Mike Marcel, who has held multiple leadership positions in the haunt industry. While there will likely always be small haunts, especially outside of large population centers, the larger haunts are more easily able to adopt these newer (and more expensive) technologies that attract a wider audience.
One trend that is gaining momentum is the use of virtual and augmented reality technology in haunted houses. While VR has been used in the industry for a few years now, the technology is becoming more accessible, making it a more viable option for haunted house creators. VR allows visitors to fully immerse themselves in a horror experience, with the added bonus of being able to safely exit the attraction at any time. Check out Hospital of Horror and Sandbox VR's Deadwood Mansion experiences. Both are pioneers in the horror VR space with locations worldwide.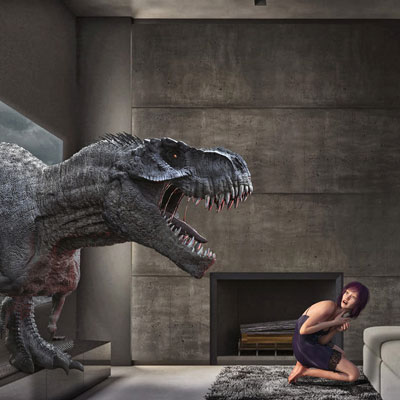 We also expect to see more use of high tech special effects and animatronics to create truly lifelike and terrifying experiences. Advances in robotics and other technologies are making it possible to create incredibly realistic monsters and other creatures, adding an extra level of realism to the haunted house experience. Check out some of the recent work from Biomimic Studio to see some of the ultra-realistic animatronics they're building.
Finally, we expect to see more haunted houses incorporating escape rooms and other interactive elements into their attractions. This trend has already begun to take off, with many haunted houses offering escape rooms as a separate or add-on adventure. We predict to see this trend continue with escape rooms becoming more embedded into existing haunted attractions to create longer and more immersive experiences.
Overall, despite some challenges, the future of the haunt industry looks bright, with new technologies and innovative ideas constantly being explored by the industry's top creators. Whether it's the use of VR, advanced special effects, or interactive spaces, the haunted house industry will continue finding new ways to scare and entertain visitors.